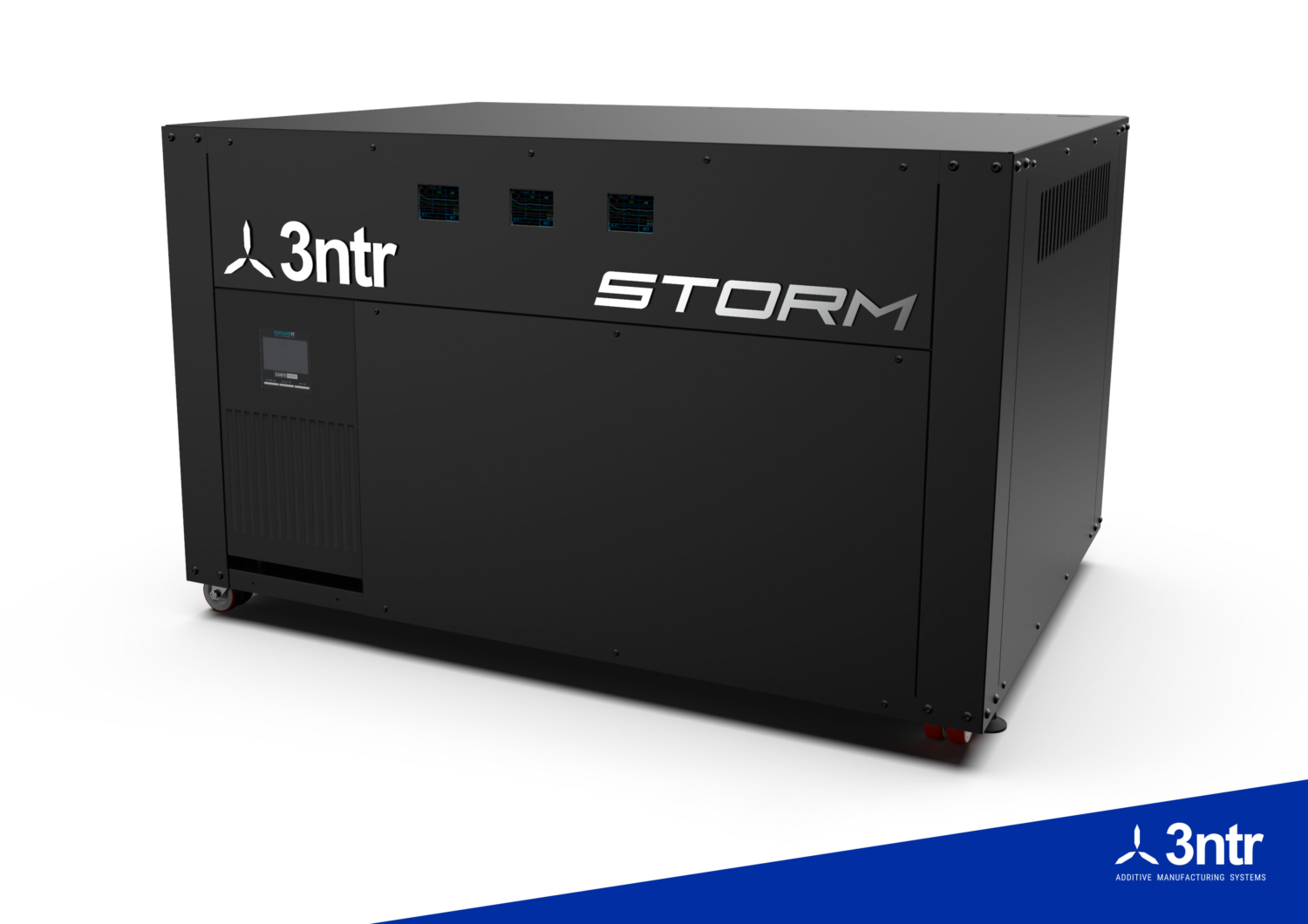 Storm is a modular pedastal that actively dries and stores polymer filament material.  It complements 3ntr machines for better printing performance by ensuring the filament enters the machine in the best possible condition.
Because it is modular, it is also easy to start with a basic pedestal and add functionality or capacity in the future.
A 3 kilowatt UPS ensures the 3D printer andn network networking continue to operate in the event of a power outage or interruption.
A high performance print server with webcam allows remote observation and control of the 3ntr 3D printer from anywhere.
Up to three VENTO drying units can be housed in the Storm to dry and maintain material ready for production.
The HEPA & VOC filter unit prevents particulate matter and volatile organic chemicals from leaving the printer and impacting the work environment.
Quick access to machine controls on the front of unit.